THE BEST
LEAGUE OF LEGENDS

BOT FOR PC

Download our bot and start automating League of Legends

Get Bot Now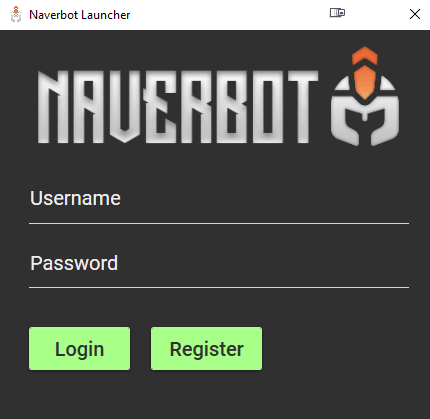 Automate LoL with
Naver Bot
League of Legends was developed and published in 2009 by Riot Games, and ever since, it has grown in leaps and bounds. The online battle arena game has brought together gamers owing to the impressive gameplay and strategies needed to win.
However, playing the game doesn't have to be that difficult due to the reliable bot we have created. We have included numerous reliable features onto our League of Legends bot that is bound to make it easier for you to beat the game.
DOWNLOAD NOW
Get started in
minutes!
Our bot only takes minutes to setup! It's as simple as 1-2-3.
READ THE TUTORIAL
Bot
Features
We have made our bot as equipped as possible to handle most of the scenarios in the game. It will ensure every time you log into the League of Legends platform, you have access to all the best features.
Enemy Attacks
Attacking your enemies is one of the key aspects of the game. You need to have proper strategies to beat these enemies. Sometimes they are fellow online layers, and you have to be prepared. Our League of Legends bot will assist you in this. It can develop the best attack strategies against your enemy heroes and emerge successful in a shorter time. It will also attack enemy minions once you set it up. You are thus assured of winning all the battles you are engaged in.
Farming
Our League of Legends bot offers farming capabilities that will allow you to gather resources faster and efficiently. Since the coins are spread all across the map, the bot will scout its entirety and get you all the most important resources for faster advancement in the game while you go on with other things. You can also continue playing other interesting parts of the game while the bot carries out farming. This feature ensures you have accumulated enough resources in the shortest time possible.
Healing
When enemies attack you, our League of Legends bot will come in handy to assist you. It has a healing feature that allows you to regain the lost health in a short time. This prevents you from dying in the middle of the game and will help you counter attacks better and more efficiently. You can choose your healing levels, a point where your level won't go below. This setting ensures your health begins to regenerate once it reaches that level.
Level Advancement
When using our bot, you don't have to play through all the levels of the game. We have a setting that allows you to advance from level one to any level you desire to play. It will unlock these levels, and you can play them in any order you please. This feature allows you to enjoy the game more by engaging in activities within different levels you are interested in while the bot carries out the rest.
And much, much more. Our bot gets new features added to it on a daily basis.
DOWNLOAD NOW

You just have to love naver bot. I can automate pretty much any PC or mobile game I want, with one software. 10/10!
Now this is how you create a game bot. It can do anything you need on full auto-pilot.
I've used Naver for over a year now and it's smooth as clockwork. No issues or crashes ever. Great bot!
Why Choose Our League of Legends Bot?
There are numerous compelling reasons why any gamer should use our reliable League of Legends bot.
Reliability
When creating the League of Legends bot, our team put in features that will improve the player's experience in every way. One of these is ensuring the bot remains undetected as you play. It can easily imitate human play habits, allowing it to stay under the radar and away from detection. This will allow you to continue using the bot for as long as you want.
Speed of the bot
We have ensured that the League of Legends bot has a higher gaming speed for easy game completion. It will farm for resources, heal your players or attack enemies as fast as possible to ensure you are always ahead of the game and have a better gaming experience. You will thus complete the game faster and move on to another.
Bot Updates
Our League of Legends bot is regularly updated as necessary to ensure you always get the best gaming experience. We make sure to include more exciting features in every update that will improve your gaming experience.
Frequently Asked Questions
Can I use the bot on multiple accounts?
Our bot is only supported on one account at a time. In case you have multiple League of Legends accounts, you will have to download the bots again and set them up with the desired account.
Will I get banned for using a bot?
No, you won't get banned while using our League of Legends bot. Our bot can easily and accurately imitate human playing ways, allowing it to hide effectively from anti-cheat detectors. This ensures your account won't be banned for playing the game with the help of a bot.